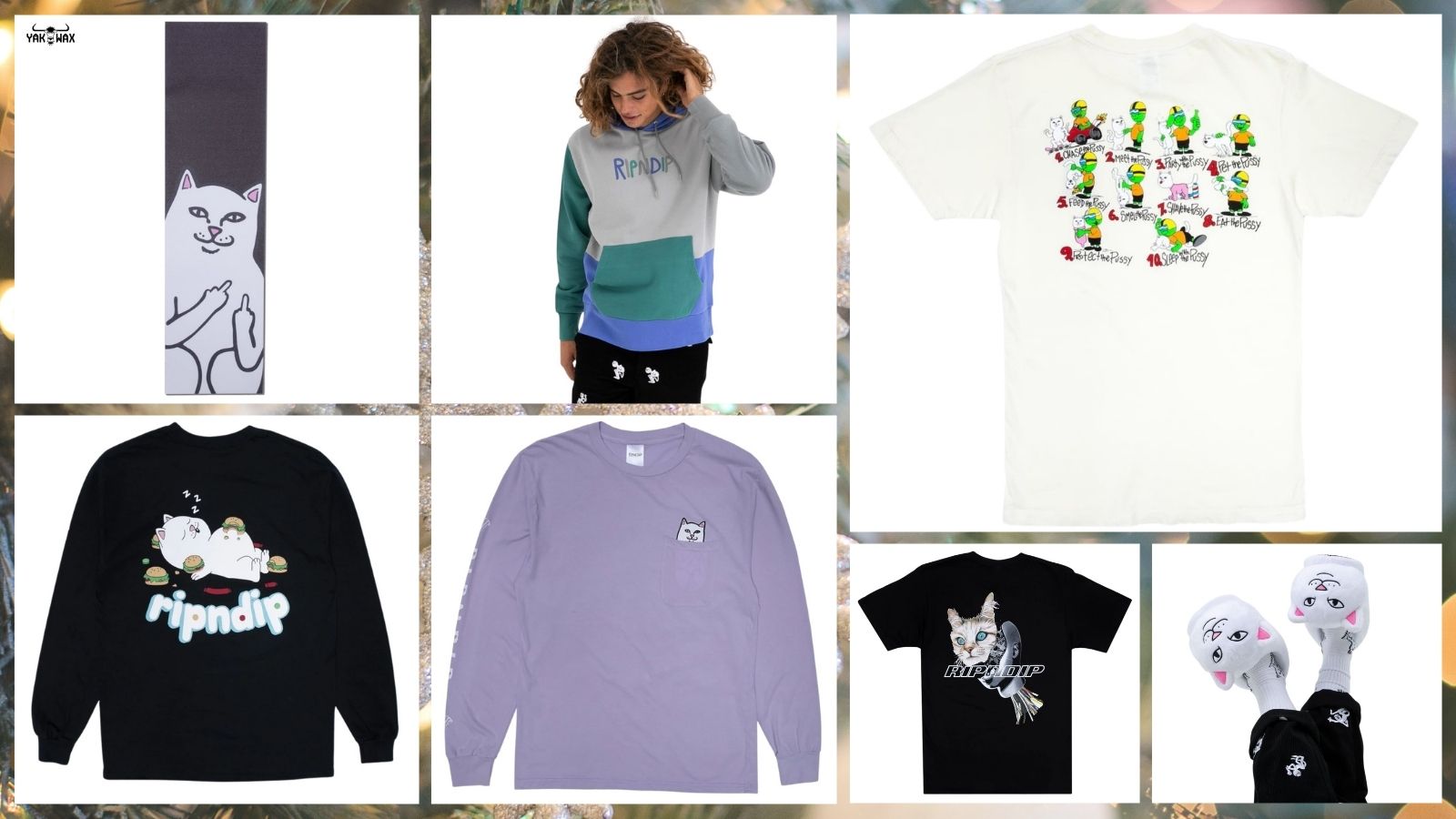 Happy New Year to all! It's 2021 and it's the best time to shop for holiday/winter getup for your shredding sessions.

If you love funny and edgy graphic designs on your skate clothes and accessories, there are brands that primarily focus on creating them. These items are often eye-catching, colourful and interesting to wear especially outdoors.

Especially now that the weather is cooler and the sun is aloof, it's best to choose skate wear, footwear and accessories that will keep you warm and comfortable. Now the fun part is always finding the right design that will poke interest and attention from onlookers. It's always easy to find these sorts of outfit especially in the skate industry.

Among popular brands today that deliver superb skate wear and accessories is Rip N Dip. This company is known for their signature cat-themed design and logo named "Lord Nermal". Such cute and quirky, and sometimes naughty, cat appears on majority of the brand's clothing, accessories and other skate-related products.

This is why we are stoked to announce the arrival of the Rip N Dip Skate Clothing & Accessories Holiday/Winter 2020 collection here at the Yakwax store! You can definitely stay warm and comfy with the lineup of clothes and accessories, as well as other skate items for your shredding sessions.
Browse below for our top five picks from this RipNDip delivery
The new Rip N Dip Lord Nermal Slippers (White) are super cute and warm. For that extra warmth and comfort, these slippers are a must for indoor use while you're at home.
If you need a rad top with a touch of cute, the Rip N Dip Cyborg T-Shirt (Black) is the best option. Of course you will always need a t-shirt any season, so this is one cool tee to wear this season and onward.
When it's time to ride on a chilly day, the Rip N Dip Peeking Nermal L/S Fleece (Hunter/Navy) will keep you warm and comfy. This fleece top is soft and lightweight, so you can wear it over a t-shirt for that extra warmth.
Make your board stand out with the quirky Rip N Dip Lord Nermal Griptape (Pink, 9"). This grip tape has strong adhesive, so it stays on your board no matter how long you ride.
Add a touch of colour on your skate getup with the cool Rip N Dip RND Colour Block Hood (Multi). Wear it as an outerwear, over your favourite t-shirt, for added warmth and comfort.

The winter months still lingers on as we say hello to the New Year. But that also means shredding in style, while also staying warm and comfy throughout the day. So, make sure to check out the Rip N Dip Skate Clothing & Accessories Holiday/Winter 2020 collection to update your winter/holiday getup. All with FREE UK delivery when you order at Yakwax!