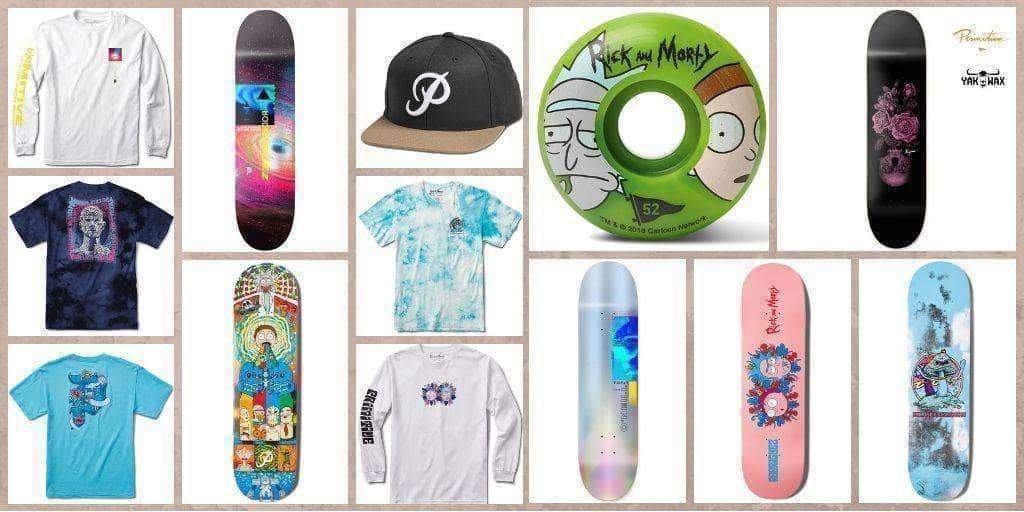 Skateboarding isn't complete without proper apparel and, as much as possible, complementing gear and hardware. In this industry, you will find most brands have numerous product categories to fill the needs of skaters. From skateboard decks to wheels, to skate tops and headwear - all of which bear the brand or represent the signature style that a brand is known for.

Primitive is one of the iconic brands with deep roots in skateboarding. They produce skateboard decks and accessories, as well as skate apparel with cool designs that catch the eyes.

We are super stoked to announce the arrival of the Primitive Fall 2018 Collection here at Yakwax! There are skate decks and wheels, tops, headwear and bottoms to choose from this latest drop. If you're a fan of Primitive skateboards, better grab their latest offering today!
Browse below for our top five favourites...
If you need a light outerwear this fall, the new Primitive Dirty P Pique Hood - Ice Heather is a must-have. You'll love the classic minimal style on this hoodie that complements any of your favourite t-shirt, jeans/pants and skate shoes.

The new Primitive Rick & Morty Collage Skateboard Deck 8.125 - Multi is a fun and colourful collaborative board. If you love cartoon-style design on a skateboard, this is the perfect one to grab this season.

This cool Primitive Buffalo Ikat L/S Flannel Shirt - Sunset Black perfectly represents fall season with its colour combination and styling. You'll love to wear this shirt this cool season as light outerwear or as is with any of your favourite jeans and shoes.

The new Primitive Mr Meeshrooms Washed T-Shirt - Light Blue Wash is a fun, cool tee with a larger print at the back. If you love a uniquely coloured t-shirt with cartoon-style design, this is the one to wear on a warm fall afternoon skating session.

We love the design on the new Primitive Najera Reborn Deck 8.125 - Multi. It's a bit macabre with a hint of emo done in good taste. Many skaters love skull designs, so this is one superb addition to your deck collection (as artwork) or as an upgrade this season.

Primitive skateboards and apparel are always done right with skaters in mind. There's always the balance of art and fun to cater to all sorts of individual taste and style. What we love about this latest drop is the variety of designs and colours that will suit all types and ages of skateboarders and street wear aficionados alike.

Make sure to grab yours from the rad Primitive Fall 2018 Collection here at the Yakwax store. Enjoy our incredible FREE UK delivery when you order today!