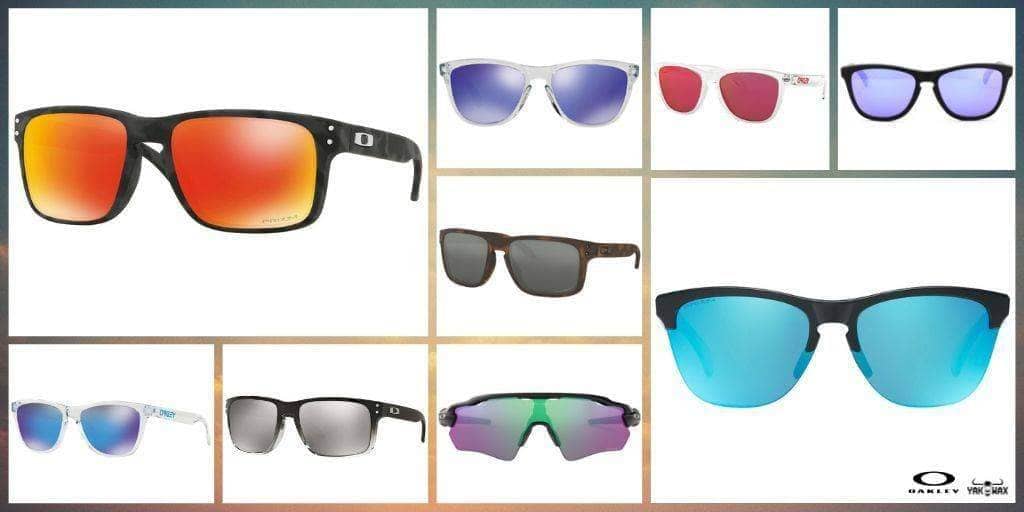 Protecting your eyes from the brightness of sunlight is a must especially if you love the outdoors. The warm months of spring and summer are ideal for all sorts of outdoor activities - whether you are into sports or simply getting out there and hanging out under the sun.

Having a pair or two of sunglasses is quite common for anyone, but if you want protective sunnies that not only benefit your eyes, you should opt for a brand that focuses on eye protection and style. These factors and more set Oakley apart from other brands especially when you're looking for sunglasses for both sports and outdoor purposes.

Oakley is known around the world for their High Definition Optics® and Polarised lenses that provide super sharp and clearest vision and eye protection. Style is second nature to any pair of Oakley sunglasses, thanks to their design and creative team.

This is a great time to get a new pair of sunglasses as we have just received the Oakley Spring 2019 Sunglasses Collection! You will find the coolest and most stylish sunnies on this latest drop, so make sure to check our top five picks below.
Here's a sneak peek at this Oakley sunglasses collection
The Oakley Frogskins Lite Sunglasses (Matte Black - Prizm Ruby) are UV protection sunnies that truly stand out when worn. Coloured lenses are definitely back and these sunglasses are a must-have for style, protection and quality.

The Oakley Radar EV Path Sunglasses (Polished Black - Prizm Golf) tick the boxes for sporty appeal, unique design, UV protection and style. If you enjoy going out for all sorts of fun activities, these sunglasses are ideal for all the right reasons.

The Oakley Frogskins Sunglasses (Matte Tortoise - Prizm Tungsten) have the classic appeal of an Oakley eyewear, but enhanced to fit the modern times. These wayfarers are fashionable and can complement any sporty and casual look.

If you need protective, but stylishly cool wayfarers, the Oakley Holbrook Sunglasses (Matte Black - Violet Iridium) surely deliver the goods. With UV-protective lenses and classic square frame, you can rock any attire, any time of day.

If you need a durable, lightweight and stylish pair of sunglasses, the Oakley Jupiter Squared Sunglasses (Matte Black - Grey) are your best bet. These stylishly cool shades are great for sporty and casual wear, and could spice up any formal or office attire.

Sunglasses have become one of the most sought-after fashion accessories of our time. What differentiates Oakley is their continuous efforts of only providing high-quality and beneficial sunglasses to all types of wearers. So, make sure to browse the Oakley Spring 2019 collection to find out what suits your needs and style. All with FREE UK delivery when you shop at Yakwax!