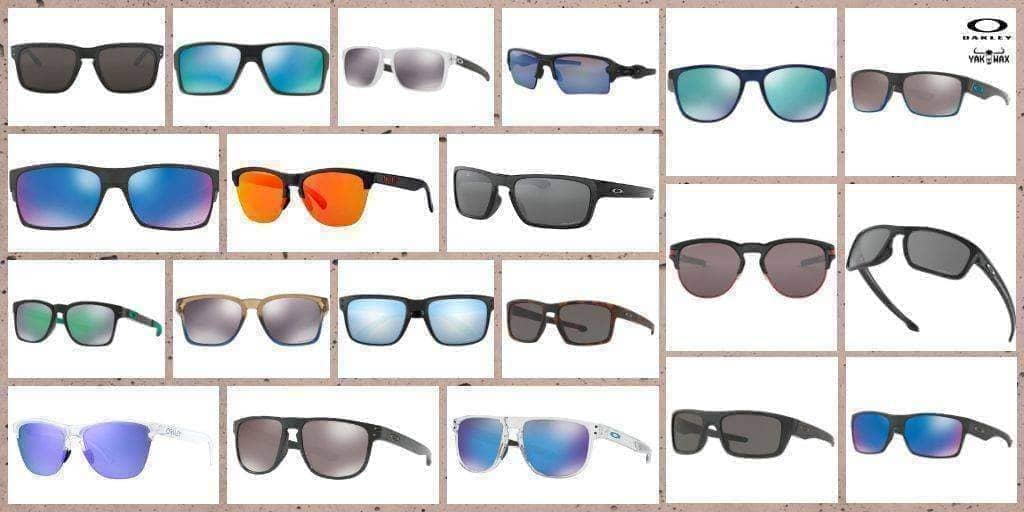 One of the world-renowned brands when it comes to sporty, cool and fashionable sunglasses is Oakley. They've been around for four decades providing the world with innovative eyewear and sports gear.

This fall season, we are stoked to announce the arrival of the Oakley 2018 sunglasses collection at the Yakwax store! Choose from dozens of styles and lenses to suit your personal taste.

When you need to upgrade your sunglasses collection, an Oakley is a must-have to really up the ante. They are ideal for all types of situations, for fashion and sports.
Our top 5 from this Oakley delivery
The stylishly cool Oakley Holbrook Sunglasses - Polished Black Prizm Deep Water H2O Polarised are a great addition to your active lifestyle. Made with high-quality frame and protective lenses, these shades are made for long-term use whatever activity or situation you wear them for.

If you appreciate metal frame on sunnies, the new Oakley Gauge 8 Sunglasses - Matte Gunmetal Prizm Sapphire Polarised is the perfect choice for you. Cool and stylish, these shades are great for any outdoor activity.

For a more stylish pair of sunnies, the new Oakley Frogskins Lite Sunglasses - Matte Black Matte Clear Prizm Sapphire Iridium will complement your cool vibe and outdoor weather. Quite stylish and durable as well.

Feeling a bit mysterious? The new Oakley Holbrook Sunglasses - Matte Black Warm Grey are the perfect pair to exude that vibe. Classically appealing, but definitely stylish and made for longer wear.

We're loving the new two-toned Oakley Latch Key Sunglasses - Polished Black Prizm Black Iridium. If there's one pair of sunnies to wear this season, these are the perfect ones - cool, stylish and can complement any type of getup and activity.

The Oakley 2018 sunglasses collection is one of the reasons to shop and upgrade your eyewear collection. The brand is known for durability and innovative eyewear designs that you won't find in other brands. Shop yours today at Yakwax and enjoy our superb FREE UK delivery!