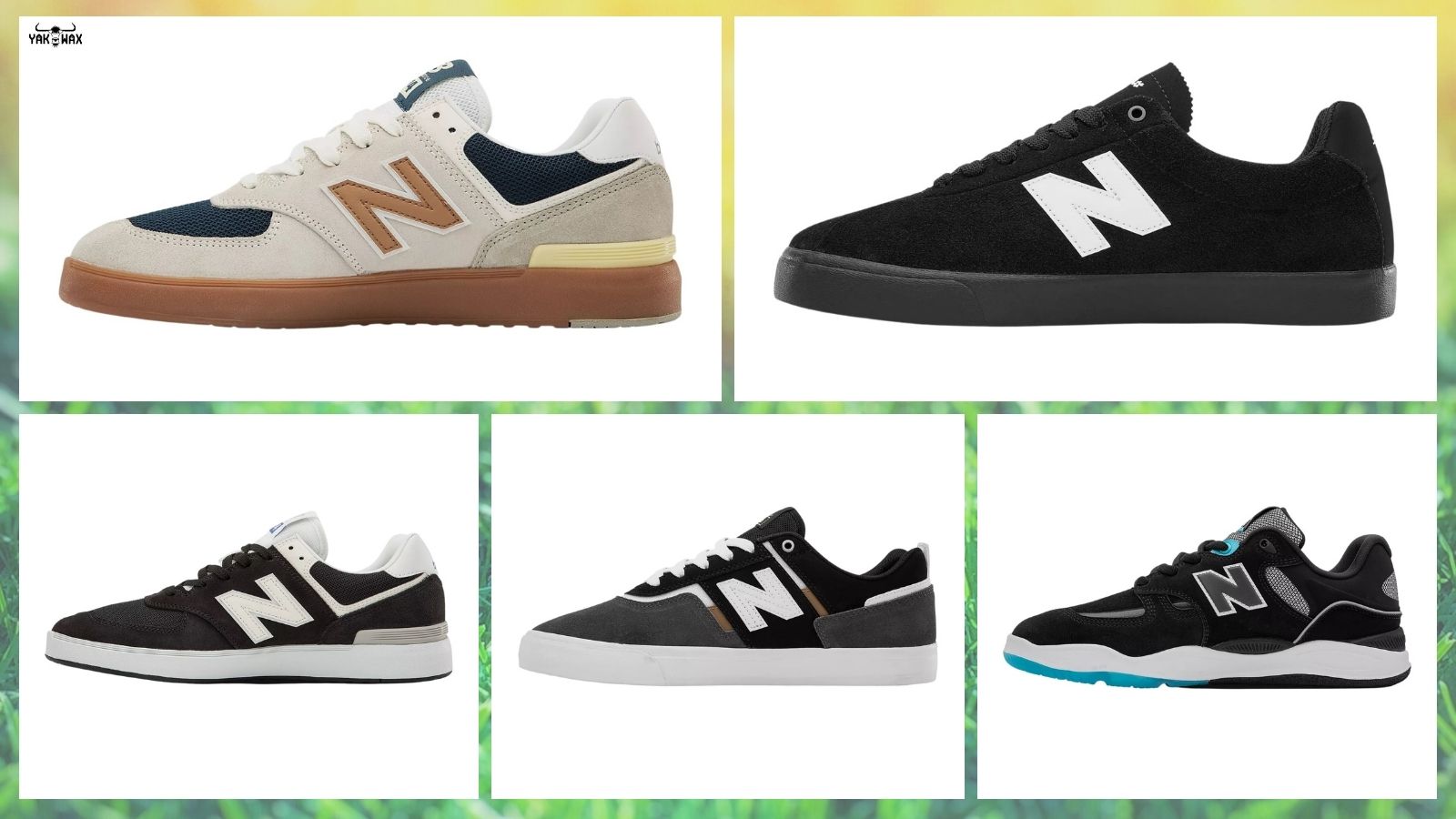 Having proper skate shoes makes a huge difference in riding. The design and construction of these footwear are especially made to support the skater's feet to prevent impact-related injuries.
When there's a need to replace your worn-out skate shoes, it's best to do it now to prevent any injuries during shredding. It is recommendable to choose a brand that specialises in skate footwear since they have the all necessary requirements to create superb shoes for skaters.
One such brand that truly understands skate footwear and the innovations to create them is New Balance Numeric. They typically produce a great selection every year to meet the on-going demand for proper skate shoes that both amateurs and pros love.
This is why we are stoked to announce the arrival of the New Balance Numeric Skate Shoes Spring 2021 drop here at Yakwax! Get a pair before you head out for this season's shredding sessions to ensure your feet are comfortable and supported at the right areas.
Browse below for our top picks from the New Balance Numeric Skate Shoes Spring 2021 delivery
Keep your feet comfy and supported for long hours with the New Balance Numeric NM22 Skate Shoes (Black/White). These shoes are ideal for any skater who loves black and white footwear with all the needed benefits.
For utmost shredding this season, the New Balance Numeric AM574 Shoes (White Gold) will keep your feet cushioned and protected. These shoes are oozing with appeal and will complement any of your favourite skate getup.
If this is your first time to try a pro model skate footwear, the New Balance Numeric NM306 Jamie Foy Skate Shoes (Grey/Black) will surely meet all of your expectations. These skate shoes are comfortable and provide flexibility, durability and support that skaters require for long hours of shredding.
Why wait for skate footwear to wear down, when you can replace and upgrade for your feet's comfort and safety today. The New Balance Numeric Skate Shoes Spring 2021 drop has a superb selection you should check now! All with FREE UK delivery when you order at Yakwax.