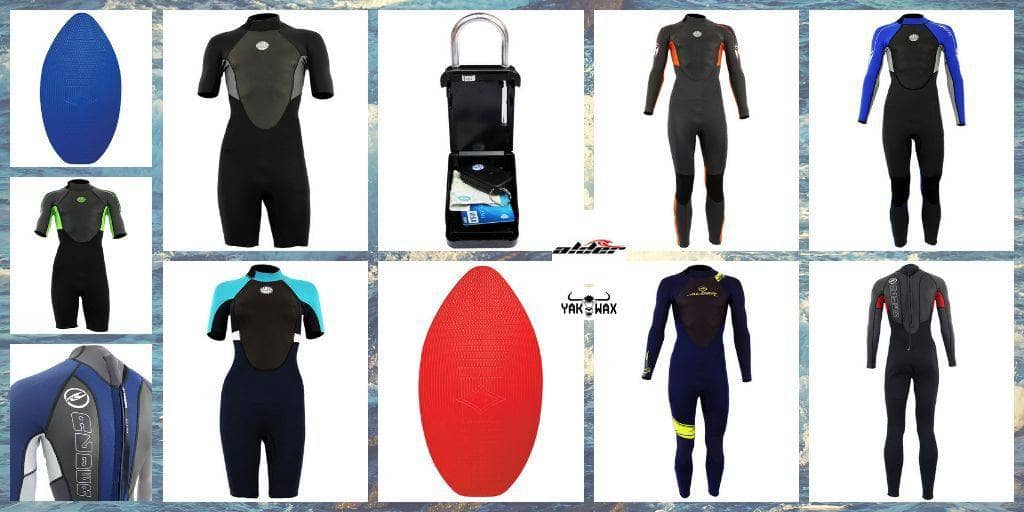 If you're the type of surfer who go out and shred waves no matter the season, it is always good practice to check your gear and wetsuit before and after sessions. Keeping it safe is the number one priority when you're surfing, so proper clothing, gear and accessories should be on-hand every time.

When it's time for an upgrade, Alder is one of the go-to brands when it comes to surfing attire and accessories. As one of the long-running surf brands, they have always put quality and innovation their primary focus when producing top-notch wetsuits for men, women and children; as well as surf gear and accessories that will fit all ages and skill levels.

We are so stoked because the latest Alder wetsuits and surf accessories have landed at Yakwax! There are plenty of options to choose from for you and your surfing family.
Here's a sneak preview of what's in store for you - our top fives from this Alder Wetsuit delivery:
Provide your kid with the new Alder Junior Stealth 5/4/3mm Wetsuit this season. This is the perfect wetsuit to protect him from the cold water, while allowing movement and flexibility.

For maximum movement and flexibility while riding the waves, the new Alder Impact Ladies 3/2 Shortie Wetsuit in Black is the perfect option.

If you can't get enough of surfing even on 'flat days', the new Alder EVA Skimboard in Red is the perfect substitute gear. It is made of high-quality wood base with EVA deck skin that's grippy and low-maintenance.

Avoid losing any of your keys with the new Alder Key Safe Lock Box 2. A bit chunky and non-corrosive, this is one piece of item you should invest on if you're an avid travelling surfer.

The Alder Mens Impact 2mm Shorti Wetsuit is perfect for guys who want more coverage while shredding the cooler waters, but avoiding the slightly restrictive characteristics of full wetsuits. Maximise your movement and flexibility without compromising safety and protection with this shorty.

It's always fun surfing when you know you have the right gear, attire and accessories in place. Make sure to upgrade yours before travelling to your favourite spots by shopping the latest collection from Alder. All with FREE UK delivery when you order at Yakwax!