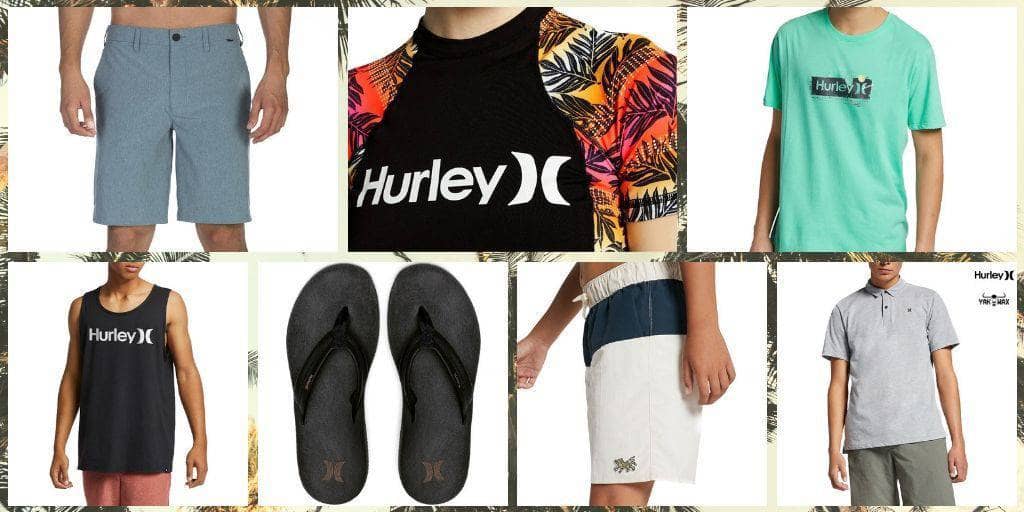 Summer has definitely arrived and surfers are getting ready for their next adventure. For the non-surfing kind, the allure of colourful and stylish surf and swim wear are enough reasons to shop for new attire for a summer getaway. There are men's board shorts, women's rash vests, kids' board shorts and accessories for all to take with them to their favourite spots.

Surfers, in particular, should always choose only the best surf wear - may it be for the warm months or the winter season. This is because of the weather and water temperatures that can affect their performance in general. Quality is also a must when choosing summer surf attire and light, airy clothing for hanging out around the beachfront. Protecting the skin is also one of the main conditions for choosing only the best clothing - from tops to bottoms, to headwear and other accessories.

Hurley is one of the world's leading brands that knows exactly what surfers need. The brand's award-winning Phantom board shorts is proof that innovation goes a long way when it comes to quality and performance. Hurley surf and swim wear are much sought-after by surfers, swimmers and the casual summertime vacationer because of these factors.

This is why we are super stoked to announce the arrival of the Hurley Spring 2019 collection here at the Yakwax store! Choose from light and comfortable tees and tank tops, stylish rash vests and board shorts for men and kids.
Browse below for our top five favourites to see a glimpse of this Hurley drop:
If you need a new top for summer, this refreshingly cool and stylish Hurley Icon Slash Gradient T-Shirt (Tropic Twist) is the perfect option. Wear it with your favourite boardshorts or jeans for a light summertime outfit when you hangout with friends or when going to the beach for a daytime shred.

There's nothing like going to your favourite surf spot and wearing these comfortable Hurley Phantom Wasteland Shorts (Black Heather). Quite flexible and durable, these shorts are made for riding the waves and for dry land as well.

Stay stylish while surfing or swimming with the colourful Hurley Women's Sig Zane Moorea S/S Rash Guard (Hyper Pink). This stylish short-sleeved rash guard offers UPF 50 to help protect your upper body from sunburn.

If you love hanging out at the beachfront or anywhere near the water on a warm day, the Hurley One & Only Tank Vest (Topaz Mist) will keep you feeling cool and relaxed. Made with breathable and lightweight fabric, this tank top is a must when you head out for a swim or shred.

For the youngsters, the stylish Hurley Boys Trident Volley 16 Shorts (Armory Navy) will keep them moving without restrictions while at the beach or in the water! These shorts are great with any of his favourite t-shirt or tank top, and complemented with his summertime accessories.

Summertime hints the start of surf and swim adventures, so it is essential to have proper clothing and accessories on-hand. The Hurley Summer 2019 collection offers a great selection of surf/swim tops and bottoms for all ages and they are within your reach when you shop at Yakwax. All with FREE UK delivery when you order today!