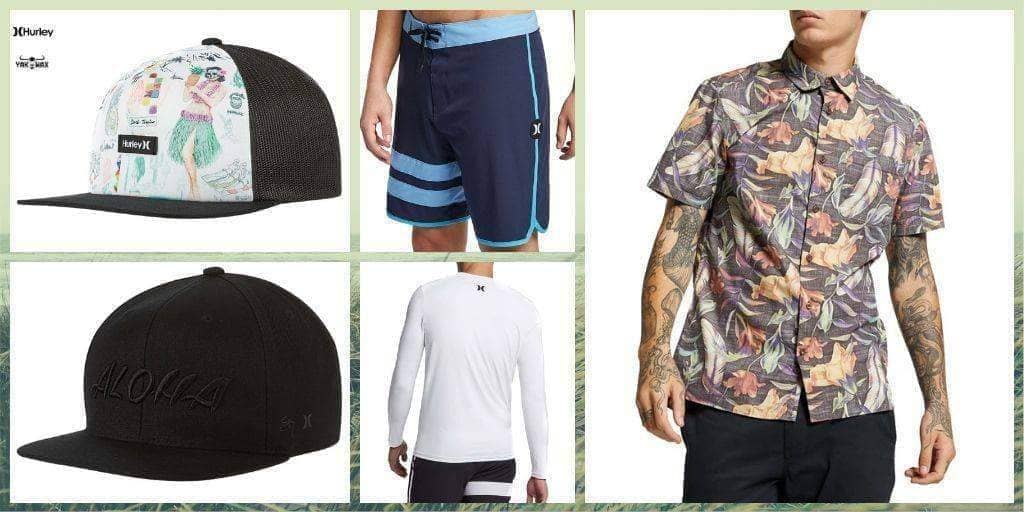 Surfing in the warm waters of your favourite locations can only be done in the spring and summer months. The type of clothing you'll need during these seasons should be light, easy to wear and appropriate for your lifestyle.

Hurley is one of today's brands that focus on surfing lifestyle and the needs of surfers in order for them to perform effectively on water. Although Hurley is known for their phantom board shorts, they also produce some of the best rash vests, casual shirts and caps.

This is why we are super stoked to announce the arrival of the second batch of Hurley Spring 2019. Whether you surf or not, you will find something cool and stylish to add to your spring-summer getup this year!
Browse below for our top five Hurley picks from this delivery
The Hurley Mixtape Trucker Hat (White) is a mix of colour and comfort for all-day wear.

The colourful design on Hurley Fat Cap Woven S/S Shirt (Black) makes it the perfect shirt for spring. If you need a new casual top, this floral shirt is a great addition to your wardrobe.

The Hurley One & Only L/S Surf Shirt Rash Vest (White) is ideal for warm spring surfing. Protect your upper body from harmful sun rays with this cool rash vest.

This whimsical Hurley Phantom Doom 16 Board short (Pink Gaze) is the perfect bottoms this spring. Swim and surf with a cool pair of shorts that will go well with your favourite rashies.

This pair of Hurley Lunar Sandal (Dark Grey) is the perfect footwear for beach-lovers. Quite lightweight and durable, these sandals are certainly made for the beach/surf life.

An enjoyable time at the beach starts with proper clothing and accessories on-hand. Before going to your favourite destination, better grab one of the latest items from the Hurley Spring 2019 second drop. All with FREE UK delivery at Yakwax!