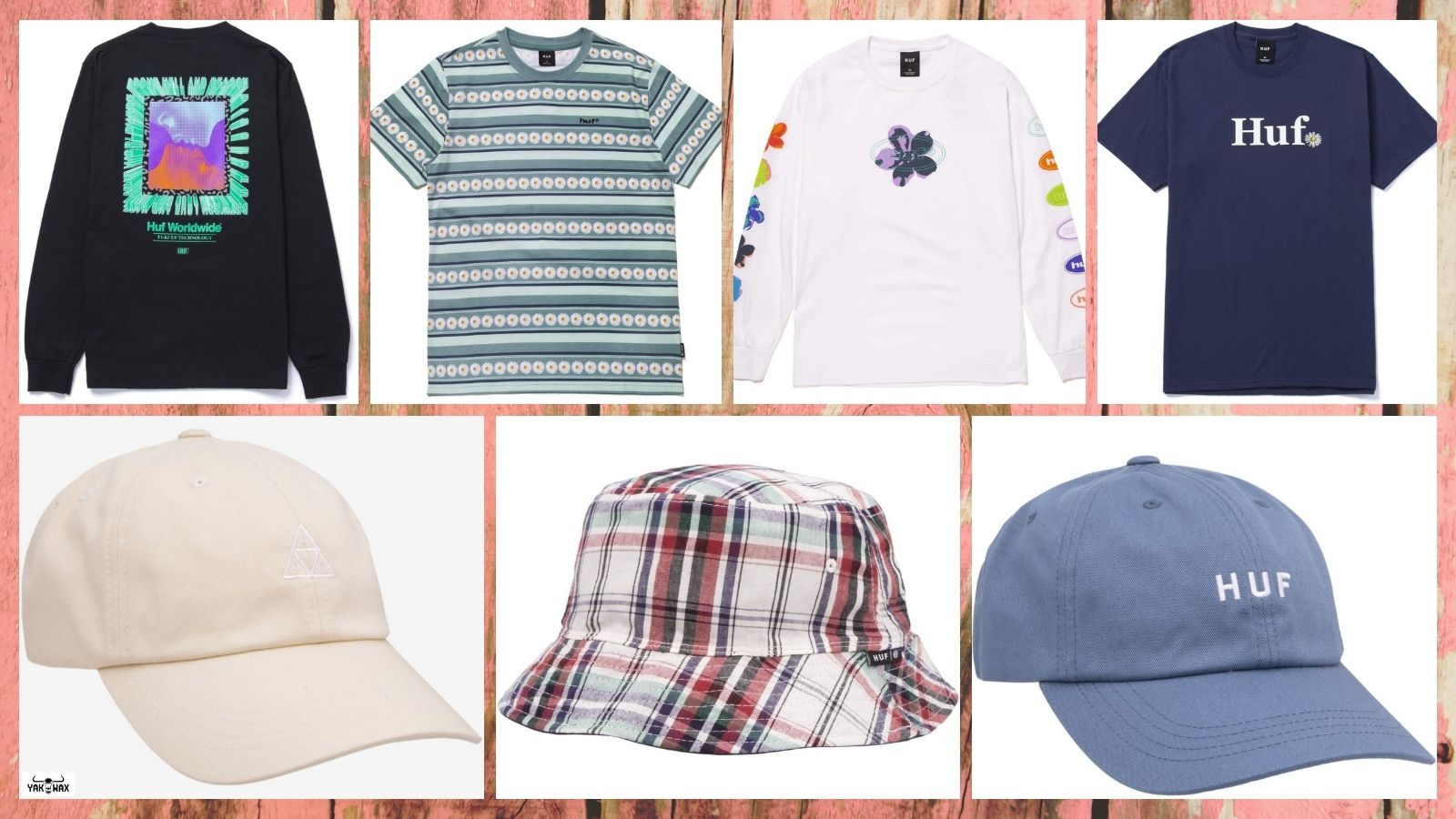 If you're looking for rad skate wear for the warm days, it's ideal to invest on tops that are lightweight and breathable to keep you comfortable all day. Throw in some hats and caps as well to keep your face from burning under hot daytime sun, and to keep up with the timeless skate style that most riders are known for.
When it comes to standing out in the crowd, many riders choose edgier designs and prints on their getup. This is not difficult to achieve especially with brands like Huf skate wear and accessories. The brand is known for pushing the envelope through edgy and non-apologetic design themes and colours that will put any rider under the radar!
This is why we are super stoked to announce the arrival of the Huf Summer 2021 drop here at the Yakwax store. There are plenty of tops, hats and caps that will surely fit your skate style.
Browse below for our top five favourites from the Huf Summer 2021 delivery
The rad, lightweight and super comfy Huf Rockin' Jelly Bean Shortsleeve Shirt (Mint) is what you need to really turn heads while shredding. This shirt is great for indoor and outdoor situations, and for levelling up your skate style.
Get 2 styles in one hat with the Huf Crown Reversible Bucket Hat (Navy Blazer). This soft and lightweight hat will keep you shredding and looking cool all day even under the warm sun.
When it gets a bit chilly outside, the super comfy Huf Prism Crewneck Sweatshirt (Dusty Rose) is all you need to stay warm and cosy. This outerwear will surely add warmth and colour into your skate style in an instant!
Staying cool while shredding in the warmer days can be achieved with the intriguing Huf Chakra Alignment T-Shirt (White). This rad tee is definitely a great alternative to the plain and often boring white top.
Add interest to your basic tee and jeans getup with the Huf Abducted T-Shirt (Black). This comfy and lightweight tee will let you shred for longer especially on a warm day.
You can always find a piece of clothing and accessory that's out of the ordinary when you browse the rad selection from the Huf Summer 2021 drop. Order yours here at Yakwax with our FREE UK delivery!