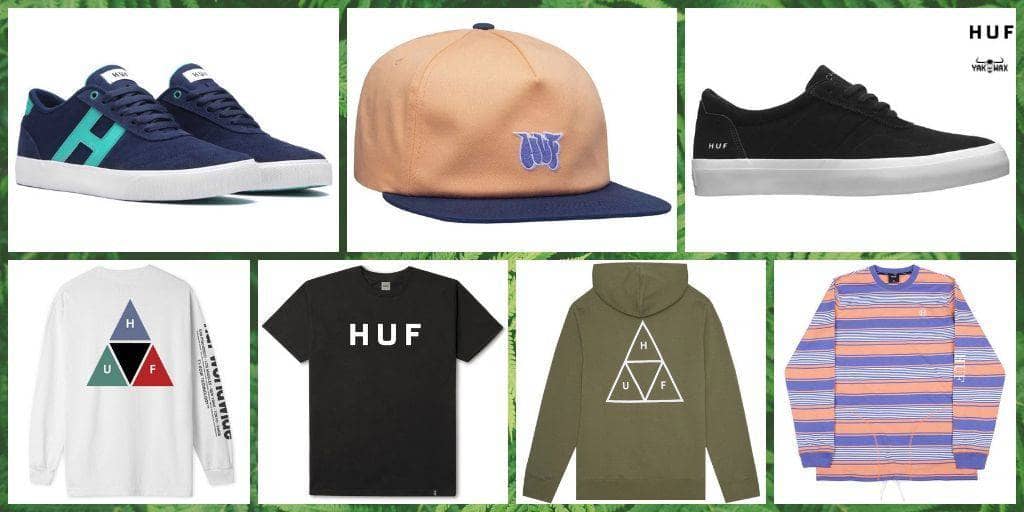 Skate and street styles are always highly anticipated every season. The trends may change, but many brands would stick with their prominent signatures for marketing purposes because they know it works. One such brands that never cease to impress their fans is Huf.

Huf is one of those skate and street wear brands known for pushing the envelope and sparkling a bit if mischief among their designs for their products to stand out. There's the hint of rebellion and unorthodoxy in most of their designs that appeal to their target market. From skate shoes to hoodies, tees and hats/caps, there's plenty of options not just for skaters and street style aficionados, but also for anyone who appreciates cool edgy clothing and accessories.

This is why we are stoked to announce the arrival of the Huf Spring 2019 Collection right here at Yakwax! From head to toe, you'll surely find what you need for springtime shredding.
Check below for our top five favourites from this drop of Huf clothing and shoes
When you need an all-around pair of skate shoes, these cool Huf Galaxy Shoes (Bone) are all you need. Quite stylish and comfortable, these shoes will keep you shredding and looking rad for hours on end.

The Huf Prism Triple Triangle TT L/S T-shirt (Black) is a cool top for nippy spring morning and early evening shredding sessions. Wear it with your favourite jeans and skate shoes for skating or hanging out.

This Huf Archive Strapback Hat (Deep Jungle) exudes a classic appeal. If you want a cool cap that lets you stand out, this is the perfect cap for you.

Springtime hues are vibrant and eye-catching, like the new Huf Essentials OG Logo Pullover Hoodie (Canyon Sunset). Though quite subtle than most coloured tops, this hoodie will surely brighten up your typical shredding days!

We all need basic white tees, but the new Huf Essentials Triple Triangle TT S/S T-shirt (White) is a tad cooler with its chest print. Plain white t-shirts are okay, but this one's better with any of your favourite jeans and shoes!

Huf is known for adding bold and subtle designs and logos that make their products stand out from the rest. So, if you're searching for the latest skate and street wear, better grab the latest offering from the Huf Spring 2019 Collection. All with FREE UK delivery when you shop at Yakwax!