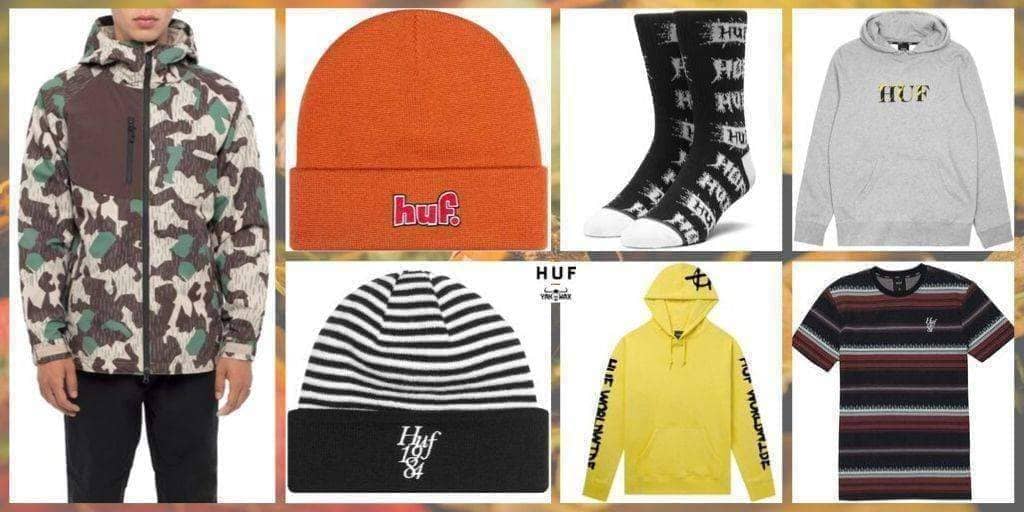 The colder months of the fall season are here, beckoning everyone to wear thicker clothing for protection and comfort before heading outdoors. But no one says it should be drab that you'd look like someone with no fashion sense.

Skaters and street style fans, as well as those with a sense of effortless style are always on the look-out for interesting apparel and accessories to match. Today's skate and street style brands are fully aware of the need to provide cool and fashionable apparel that will suit the active lifestyles of skaters and the fashion-conscious street style aficionados. One brand usually comes to mind when it comes to these two elements, and that is the cool and edgy Huf.

Huf offers the best of both worlds with their own line of skate shoes, clothing and accessories. Their designs are influenced by skate culture, individuality, art, music and independence, so you will see a variety of colour schemes and prints that range from classic and cool to edgy and rebellious.

We are stoked that the Huf Fall 2019 clothing collection has arrived at the Yakwax store and you get to enjoy various tops, outerwear, beanies, hats/caps, socks and many others.
Browse below for our top five favourites from this Huf drop
If you love plaid and sweatshirts, the new Huf Spungen Crew Sweatshirt (Mezarine Blue) is the absolute fall top for you. Comfortable and warm, and perfect for fall season shredding and hanging out.

Knit beanies never go out of style and this cool Huf Nystrom Beanie (Rose Wood Red, One Size) is the perfect choice for the season's colour palette, and for keeping your head warm and comfy whe you're out and about.

When you need an outerwear that keeps you warm and dry, the new Huf Nystrom Packable Jacket (Rust) is the ideal option. This jacket is an absolute must-have for sporty and outdoorsy people like you.

This rad pair of Huf Big Checkered Socks (Blue Mirage) should be on your list of must-haves this season. Keep your feet warm, comfortable and well-cushioned with these properly designed socks.

If you need lightweight and breathable bottoms for almost any situation, the Huf John Easy Pant (Black) is the perfect choice. Quite stylish and eye-catching, you can effortlessly wear it with any of your favourite top and footwear.

Staying stylish and cool this fall is easier when you can choose from the rad selection of clothing and accessories from the Huf Fall 2019 clothing collection. Order today at Yakwax with FREE UK delivery!