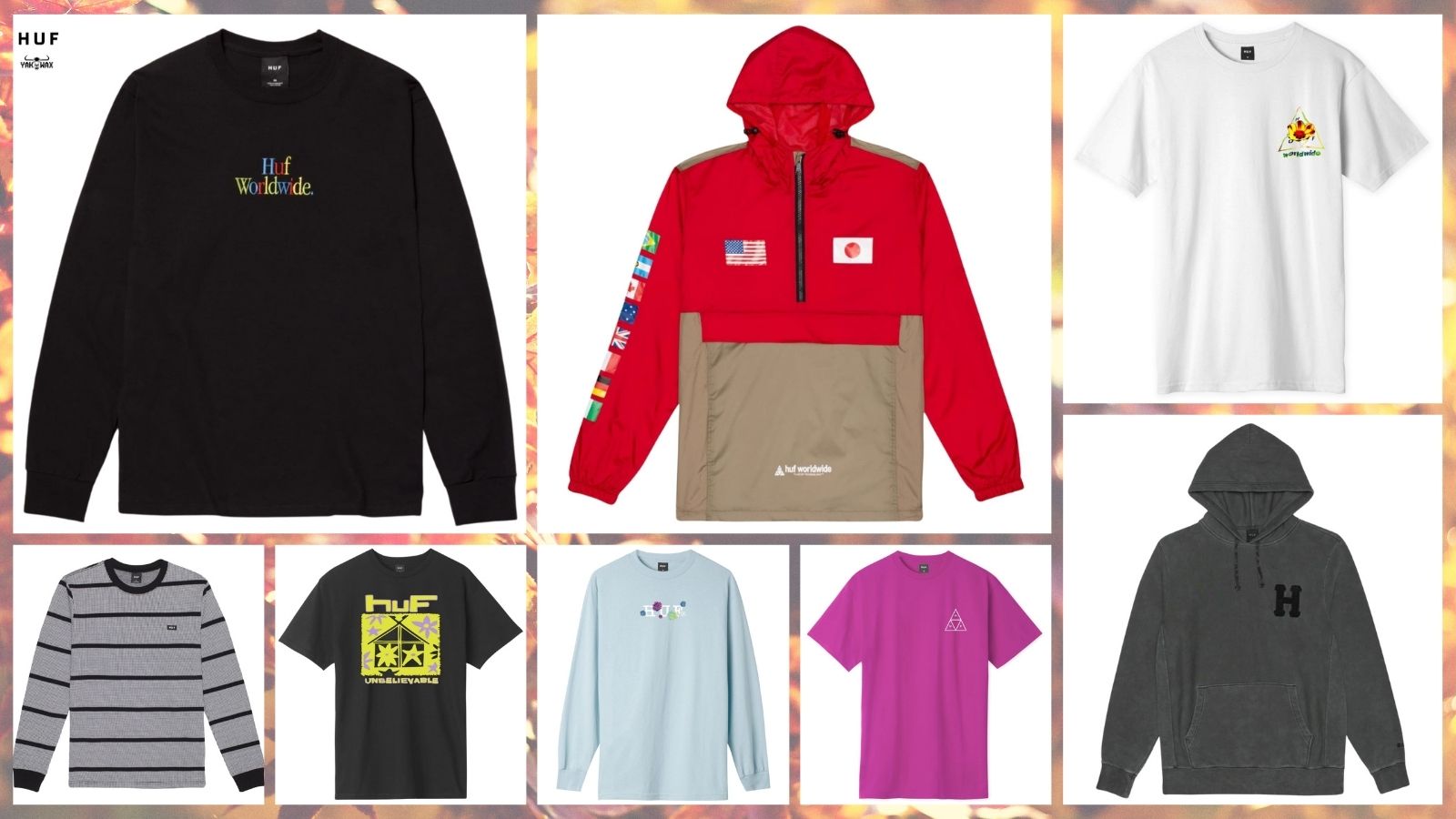 Fall clothing can sometimes be a bit boring especially if you have the same getup every time. However, with a few additional pieces such as outerwear and long-sleeved tops, you can still be stylish without the unnecessary fuss.

Skate and street style, as well as outdoor sports style are often synonymous because of the items worn by individuals. But first and foremost, the clothes should be comfortable and warm to make sure shredding and outdoor lifestyle are not compromised. Long sleeved tees, sweatshirts, hoodies and jackets are staples of fall to winter getup, so it's best to have these pieces available in your wardrobe for the colder months ahead.

This is why we are stoked to announce that the Huf Clothing Fall 2020 Drop has landed at Yakwax! Choose from a wide array of tops to complete your shredding sessions this fall.
Below are our top five picks from this Huf clothing delivery
When you need an outerwear to protect you from the cold and occasional drizzle while shredding, the new Huf Essentials Standard Shell Zip Jacket (Vintage Violet) is the ideal option. This shell jacket is made of durable and water-resistant material with several utility pockets to keep your gadgets and small personal items.
There is always room for white tees especially during fall shredding season! The new Huf Come Down T-Shirt (White) is one statement item you can wear - with subtle print at the front, while big and bold at the back.
If you love camo print, the rad Huf Real Tree Peak Logo T-Shirt (Black) is a great alternative. This cool t-shirt is stylish and striking, and can be worn with any of your favourite skating trousers or jeans.
The new Huf Monotone Pullover Hood Fleece (Black) will surely keep you shredding even if the weather is quite chilly. You will need its protection and warmth when you're hanging out or skating in the nippy afternoons with your friends.
Everyone should have a knit top this fall, and the stylish new Huf Houndstooth Stripe L/S Knit (Black) is the perfect choice. Quite simple, yet stylish, this long-sleeved knit top is ideal for both indoor and outdoor getup.

If you've been meaning to update your getup for fall, now's the best time to do so (while stocks are still available!). The Huf Clothing Fall 2020 Drop has a superb line of tops to keep you shredding this season. All with FREE UK delivery when you order at Yakwax!