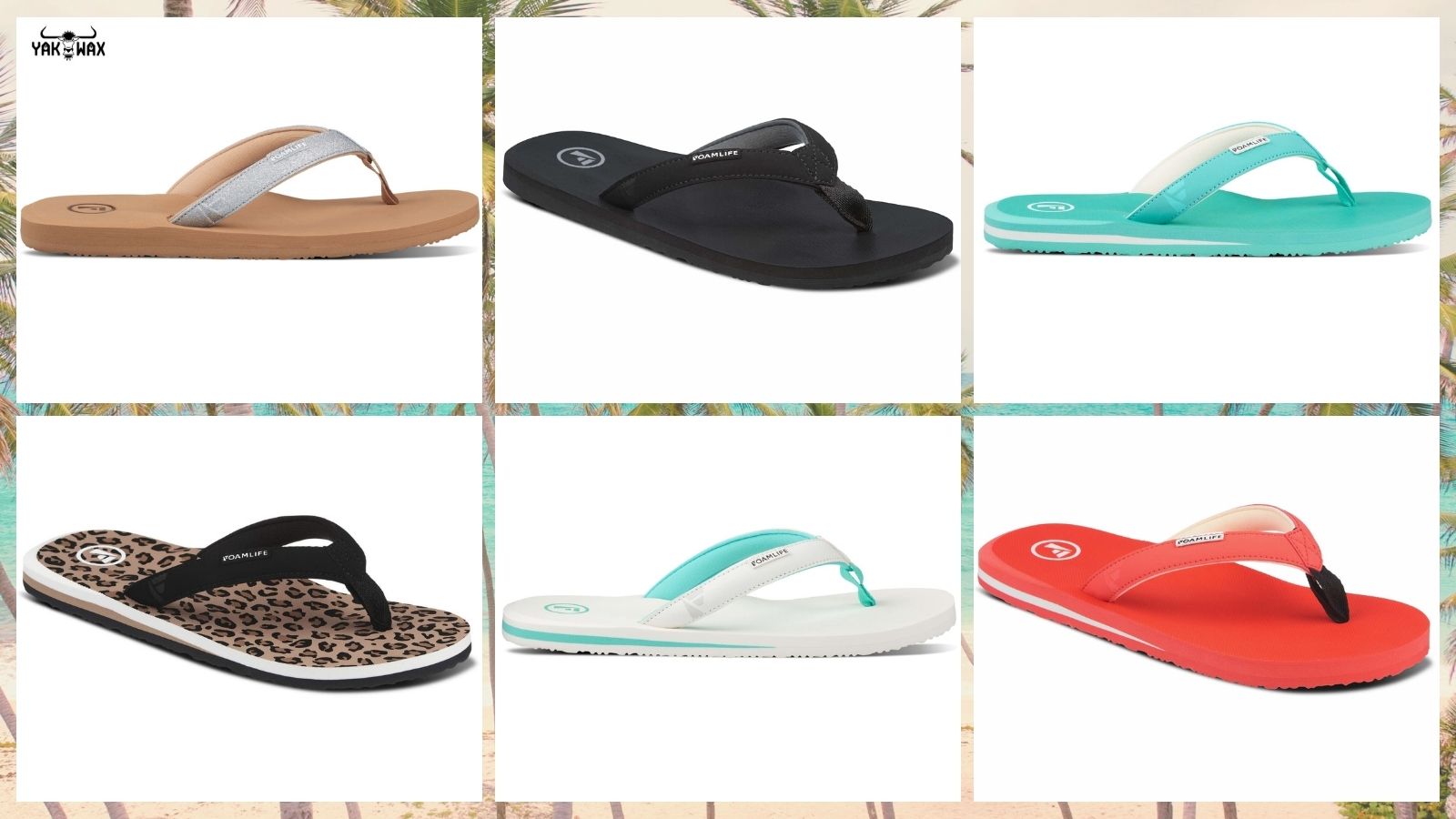 The most comfortable and enjoyable way to go to the beach is to wear a pair of flip flops. Whether you swim or surf, or both, flip flops will always be a part of your must-haves every time you visit your favourite destinations. They also set that summer and beach vibes that we all crave each and every year.
Though there are tremendous options out there, you will find that most generic flip flops are a bit hard on the feet especially when worn for hours. These are usually made with hard rubber that can cause some discomfort and even callouses. Yikes!
Nevertheless, you will always find excellent brands of flip flops or beach sandals that are not only comfy and stylish, but also kind to the environment. These are often made with softer, better materials like EVA foam that won't harm your feet. Many beach-goers and surfers would rather wear them for comfort and practicality, but it's an added bonus if they are stylish and colourful as well.
This is why we are super stoked to announce the arrival of the Foamlife Sandals Summer 2021 drop! Choose from this collection's coolest, colourful and most comfy flip flops you can wear at the beach and almost anywhere.
Browse below for our top five picks from the Foamlife Sandals Summer 2021 delivery
You can never go wrong with the Foamlife Women's Lixi Flip Flops (White) especially when going out for a fun day at the beach! These white flip flops will go well with any of your fave ocean-side attire.
If you're thinking of going somewhere after fun time at the beach without replacing your comfy flip flops, then this pair of Foamlife Women's Selene Flip Flops (Black) is the perfect option. Your feet can be comfortable and stylish while at the beach and afterwards.
Another example of "beach and anywhere else" type of flip flops are the Foamlife Women's Zani Flip Flops (Sand). These flip flops are ideal for any sunny outdoor adventure.
Keeping your feet comfortable with all out summery vibe can be easily done with the Foamlife Zikat Women's Flip Flops (White). These printed flip flops are great for ocean-side adventures or simply hanging out somewhere sunny and warm.
For those who love neutral colours to match their favourite summer getup, the Foamlife Women's Wahoo Flip Flops (Stone Grey) are the best footwear to match. Wear them with any of your favourite summertime outfit to stay cool and comfortable throughout the day.
Keep your feet comfortable throughout the warm months - whether you're at the beach or elsewhere - with any pair of cool flip flops from the Foamlife Sandals Summer 2021 collection. Give yourself a pair or two by ordering here at Yakwax! All with FREE UK delivery.