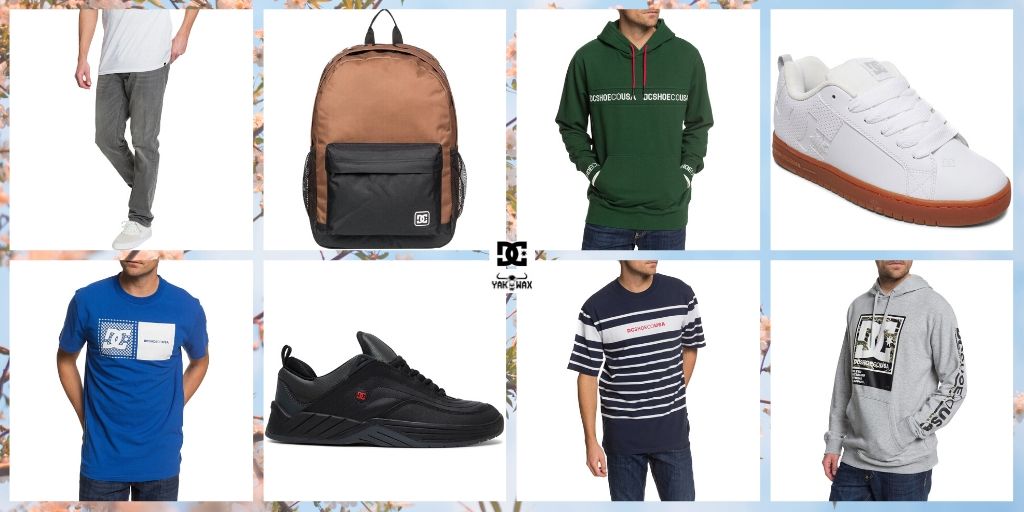 While it is still chilly as the tail of winter lingers, springtime shopping for skate wear and shoes should start early. There's always a good reason to update your wardrobe for the coming season especially when you've worn out your favourite tops, trousers and shoes due to years of shredding!

We know it's hard to let go of your favourites, but it's time to revamp your wardrobe at least with a few new pieces that come out every season. There's always a great selection of tees, backpacks, jeans, hoodies and footwear for both men and kids who love to skate. And among the most popular and highly anticipated brands is DC because they're always stylishly cool and quality is topnotch.

This is why we are super stoked to announce the arrival of the DC Spring 2020 Collection here at Yakwax! Just about everything you need to look skate-ready is included in this latest drop, so make sure to browse below.
Here are our top five picks from this DC Delivery
The DC Kalis Vulc Skate Shoes (White, Red) is a classic that has been redesigned for today's avid skaters. Quite stylish and versatile, these shoes are definitely made with ample feet support for comfort and performance.
If you need a skate to casual and vice-versa kind of jeans, the new DC Worker Straight Denim Jeans (Khaki) tick all the boxes for comfort and style. These jeans are absolutely made for shredding and movement since it is made with cotton and elastic material.
If you need a bit of colour for spring shredding, the new DC Medsford Polo Shirt (Eden) is the perfect option. Complement it with your favourite jeans or trousers for casual situations or for shredding.
Skaters and people with active lifestyles will surely appreciate the new DC Top Dunker Backpack (Black) for its multiple compartments and size. Whether you take it on a short day trip with your board, or you simply need a backpack for short-distance travelling, this backpack will meet your needs.
While springtime is just around the corner, the end tail of winter is still lingering especially in the early mornings and late afternoons. So, if you need a light outerwear, the new DC Statford Half Zip Hoodie (Grey Heather) is perfect for this situation to keep you warm and comfy.

Don't miss out on style and comfort with clothing and shoes from the DC Spring 2020 Collection! Order yours today here at Yakwax and enjoy our FREE UK delivery.