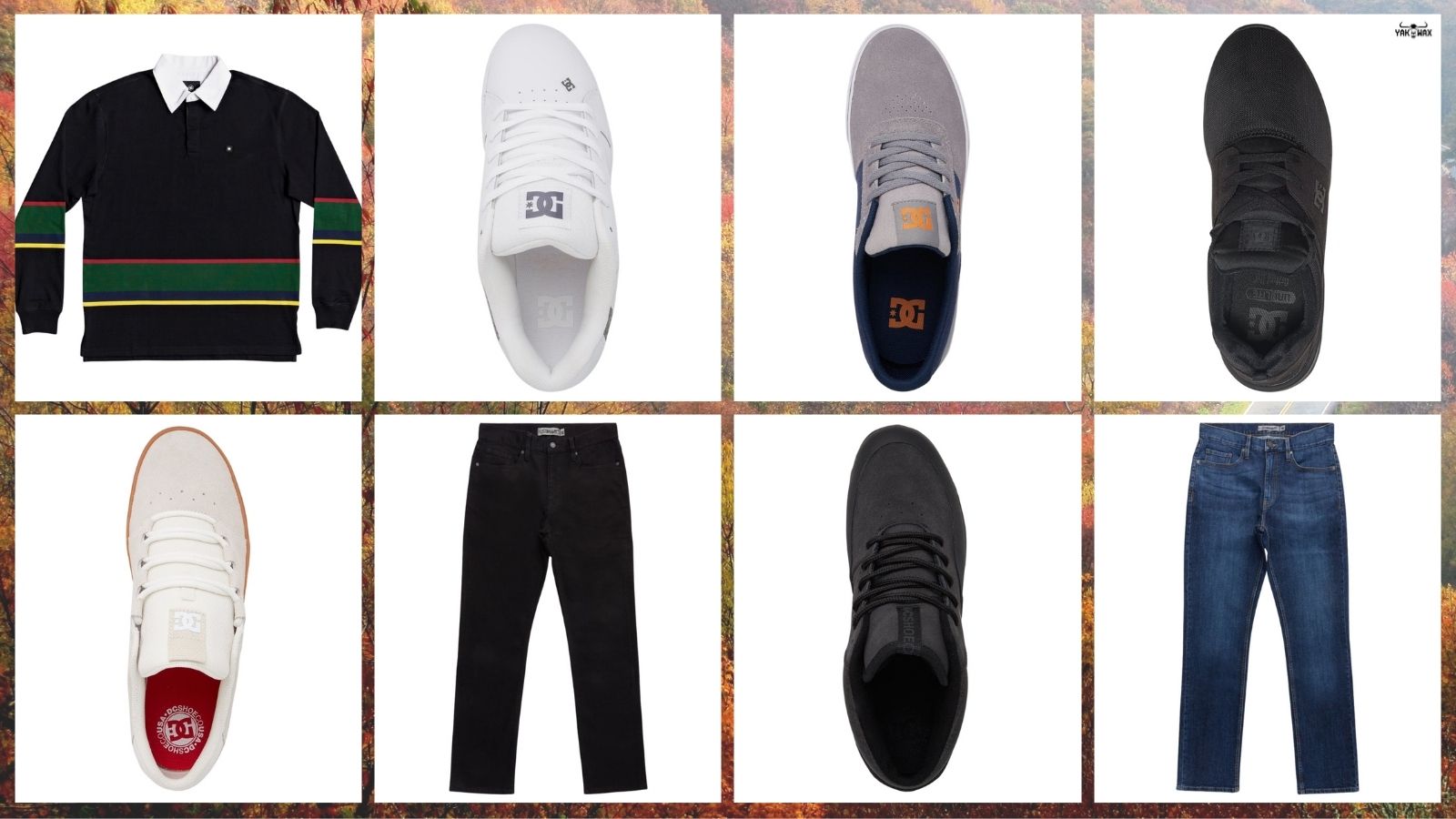 Fall shredding is one of the most-awaited time each year by many riders. This is the season that allows you to skate for long hours without sacrificing comfort and shedding a lot of sweat in the process.

With a more pleasant weather and those regular doses of chilly mornings and nights, it's quite essential to invest on proper footwear and attire to keep you warm. While not every rider is keen on shopping for new clothes and skate shoes each season, fall to winter months may need some additional pieces like lightweight jackets, hoodies and long-sleeved shirts. However, if you're needing new footwear to keep you shredding for months, a new pair of skate shoes will help you achieve that.

To ensure your fall skating sessions are comfortable and effortless in terms of proper feet support and style, it's ideal to choose a brand that transcends. One of which is DC - a world-renowned skate and street style fashion brand that has reached iconic levels and resonates among skaters and non-skaters alike. DC's effortlessly cool style is always a win among riders and fans, as well as any other guy next door.

This is why we are stoked to announce the arrival of the DC Shoes & Clothing Fall 2020 Collection here at Yakwax! Choose from a superb selection of men's skate shoes and clothing designed specifically to keep you comfortable, warm and stylish this season.
Browse below for our top five favourites from this DC Shoes delivery
When you need a rad fall to winter skate footwear, the new DC Infinite Mid WNT Mid Top Winterised Shoes (Black/Battleship/Black, KBK) will be your next favourite shoes this season. These shoes are designed to provide comfort and cushion to your feet while shredding, as well as grippy outsole that will allow you to stay on your board for longer.
When you need lightweight and properly designed skate footwear, the new DC Hyde Skate Shoes (White/Gum, WG5) ticks all the boxes and more! These shoes are designed to provide comfort fit, proper cushion to the feet and breathable for long-term shredding.
There's always a proper pair of jeans for skaters which allow you to move without restrictions. The new DC Worker Relaxed Denim Jeans FA20 (Medium Grey, KPVW) has all the benefits and features you need to move and shred for hours this fall.
The 90's style DC Kalis Lite Skate Shoes (Grey/Red) are surefire head-turners this season! With ample support and cushion to the feet, and excellent materials that provide ample grip and traction, these shoes are definitely made for shredding in style.
Shred in comfort and style with the cool DC Wales L/S Rugby Shirt (Black). Whether you're a rugby fan or not, this shirt is a great addition to your skating getup this fall.

It's easier to shred in style without sacrificing comfort when you have proper clothing and shoes. The DC Shoes & Clothing Fall 2020 Collection should be at the top of your shopping list this season, and you're sure to find excellent footwear and getup in a matter of minutes. Get them here at Yakwax with FREE UK delivery!